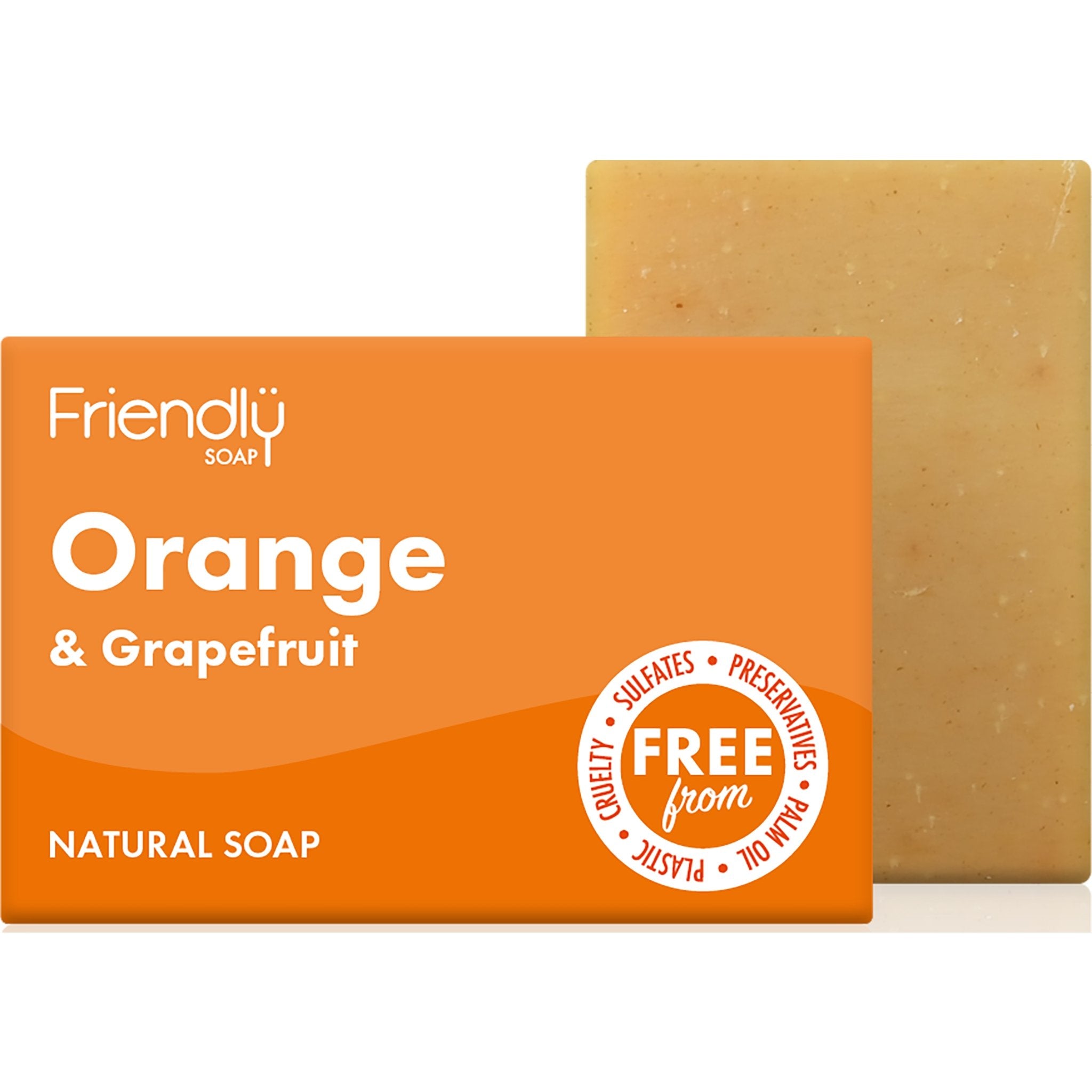 Natural Product

Not tested on animals

Vegan Product

Vegetarian Product
Natural Soap Bar | Orange & Grapefruit
95g
---
Wake up and smell the citrus!  Zingy and zesty orange and grapefruit oils perfectly complement the rich moisturising goodness of coconut oil, olive oil and creamy shea butter.
Brace yourself, because the fruity essential oils packed into this Orange Grapefruit Soap give an unbelievably refreshing and enlivening wash.  They're shown to boost your collagen too, as well as increasing blood flow to the skin. It would be a struggle to cram any more vitamin C and antioxidants into this bar, which is great news for your immune system (and no, please don't eat your soap – just a wash will do).
Each orange grapefruit soap bar is handmade with Coconut Oil, Shea Butter, Olive Oil, Orange & Grapefruit essential oils.
You won't find even the smallest smidgen of palm oil, preservatives or sulphates in any of Friendly Soap soaps. The plastic-free boxes are recycled and recyclable, and they are also registered with The Vegan Society and Cruelty-Free International.  Friendly Soap have earned a 'Best' rating with Ethical Consumer, so you can enjoy a spotlessly clean conscience.