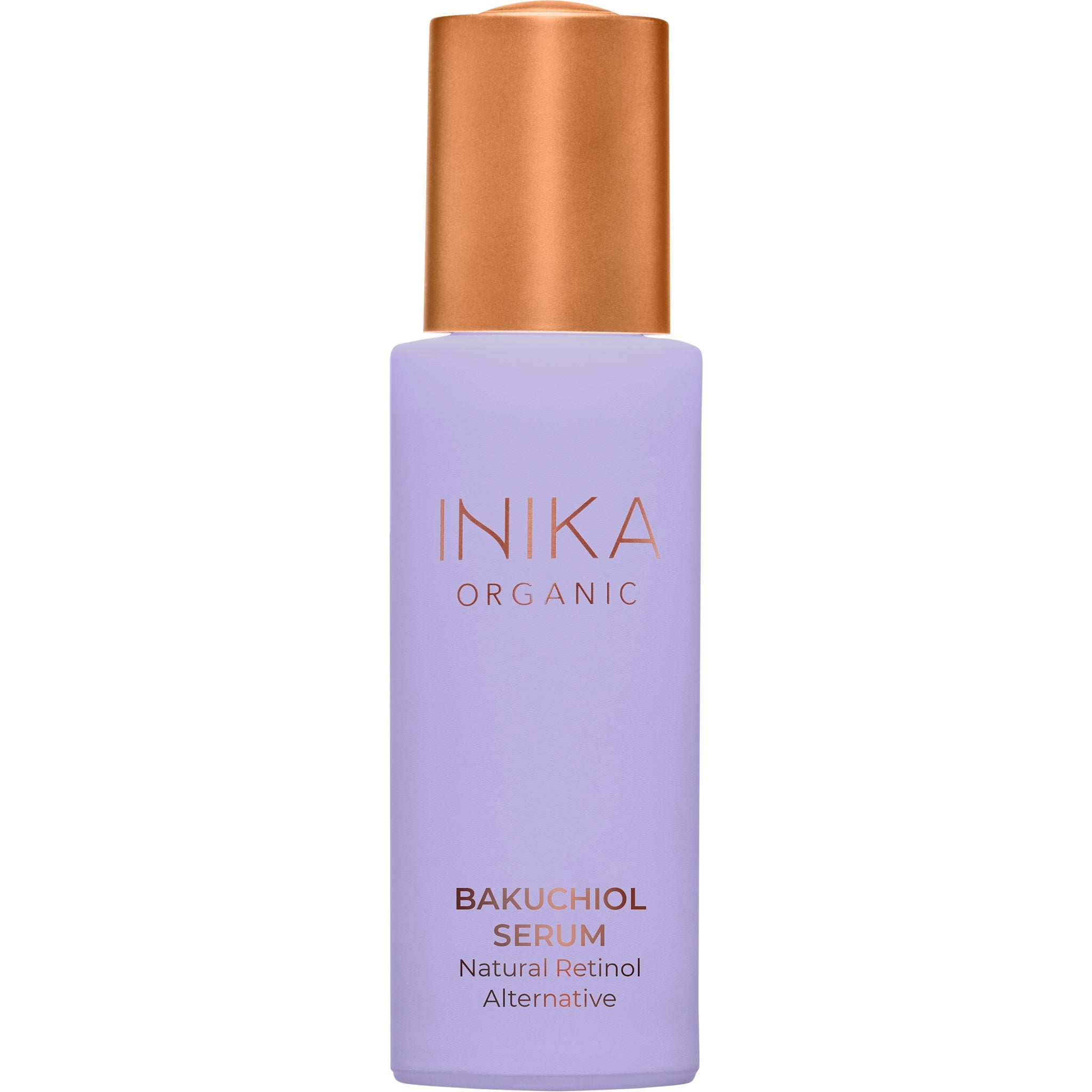 Natural Product

Not tested on animals

Vegan Product

Vegetarian Product
Organic Bakuchiol Serum Natural Retinol Alternative
30ml
---
If you have sensitive skin or prefer plant-based alternatives, Bakuchiol is the perfect choice as a vegan, cruelty-free, and sensitive-skin friendly option, especially if you're avoiding retinol. This 100% natural ingredient has been clinically proven to be as effective as retinol in reversing aging, shielding skin from further damage, and improving problematic skin.
Bakuchiol increases collagen production, enhances skin tone and texture, minimizes hyperpigmentation, inflammation, fine lines, wrinkles, and acne. Unlike Retinol, it does not irritate or sensitize the skin and can be applied both morning and night, making it a superior option for all skin types, including sensitive and acne-prone skin.
This lightweight serum is housed in an eco-friendly glass jar with an aluminum lid and contains vegan squalane, which instantly hydrates and smooths the skin. This potent, plant-derived ingredient bolsters the skin's natural barrier, retaining moisture for a plump and radiant complexion.
Clinical studies have demonstrated that Bakuchiol can:
· Reduce wrinkles by 29% in 12 weeks*
· Improve roughness & dryness by up to 90% in 12 weeks*
· Reduce acne by 57% in 6 weeks**
*Results from a study of 16 women aged 41-60 over 12 weeks.
** Results from a study of 15 women over 6 weeks.