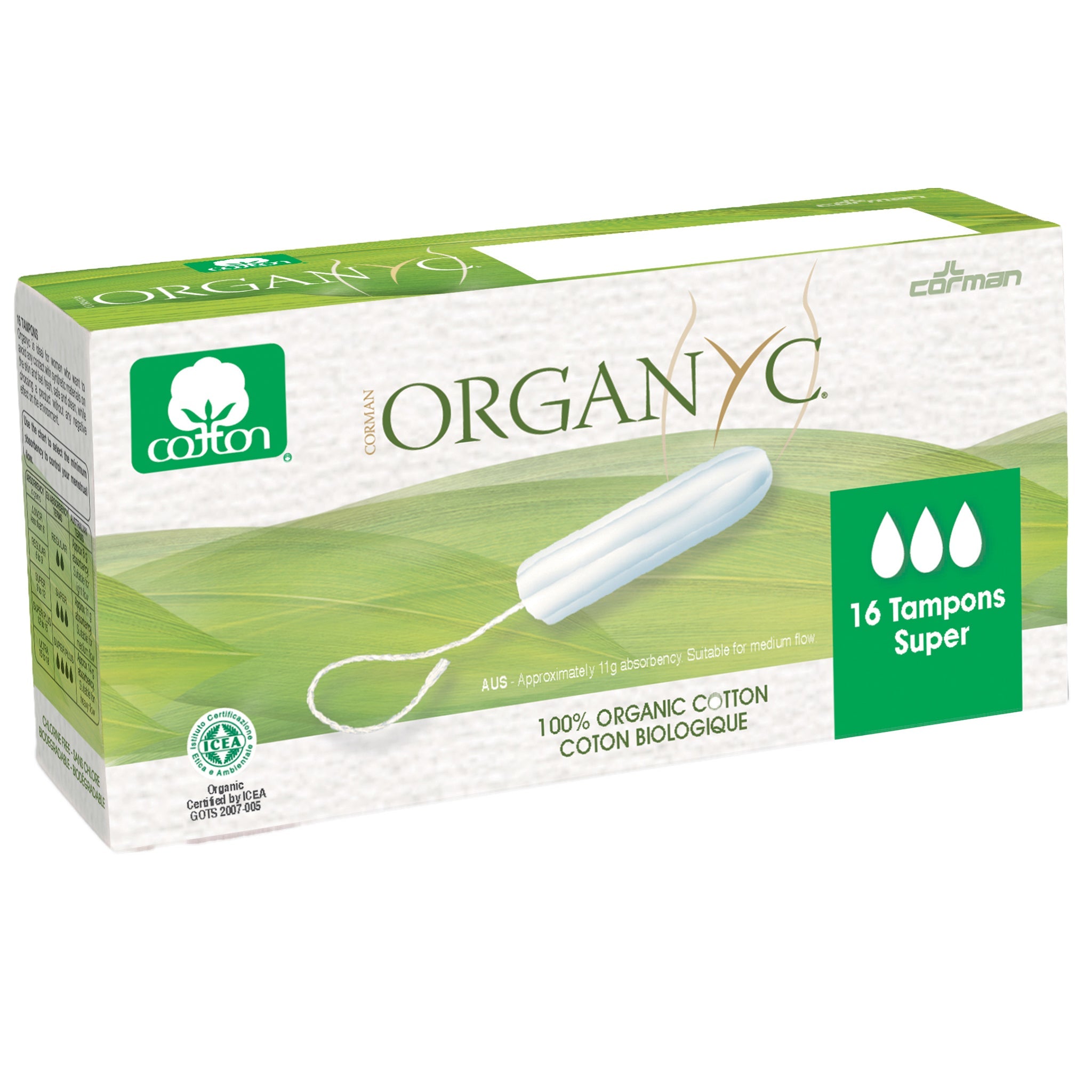 Natural Product

Not tested on animals

Vegan Product

Vegetarian Product
Tampons | Super
16 pack
---
The Organ(y)c super organic cotton non-applicator tampon is ideal for women who want to avoid using synthetic materials in their sanitary products. The Organ(y)c tampon is made from 100% pure certified organic cotton with an organic cotton absorbent core. The organic cotton tampons are naturally breathable, hypoallergenic and ideal for women who suffer with sensitive skin. All Organ(y)c cotton tampons are individually wrapped.
Organ(y)c tampons are independently audited to ensure optimum quality and purity. Organ(y)c organic cotton tampons do not contain perfumes, colouring agents or super absorbent polymers, guaranteeing that only 100% certified organic cotton which is free from chemical bleaching and chlorine has been used.
Organ(y)c organic cotton tampons are certified Organic by ICEA, certified Vegan by VEGANOK. Cruelty free.
All of Organ(y)c organic cotton tampons are biodegradable.