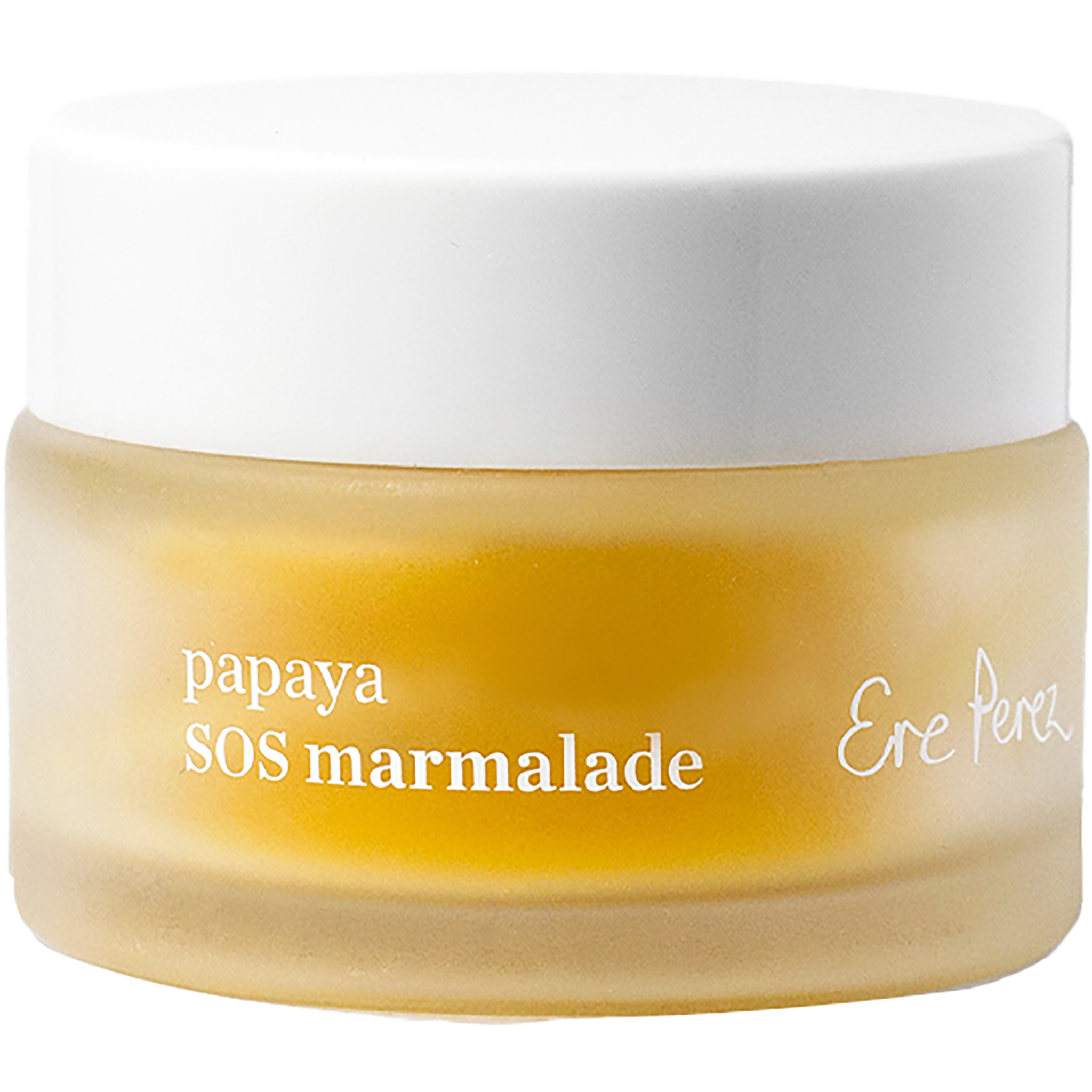 Natural Product

Not tested on animals

Vegan Product

Vegetarian Product
Papaya SOS Marmalade
30g
---
The fermented papaya in the SOS marmalade is a powerful ingredient that works like a rehab for your skin. This rich cocktail is loaded with antioxidants, potassium, and valuable vitamins that nourish and repair your skin quickly. The fermentation process speeds up the delivery of enzymes and nutrients, making it an effective remedy for scratches, bites, pimples, and redness.
Additionally, the SOS marmalade contains a trio of super oils - chia, coconut, and hemp - that work in tandem to hydrate, soothe irritation, and regenerate your skin's protective layer. These oils are also packed with antibacterial and antifungal properties that fortify your skin's health. Calendula plant extracts help calm inflammation, while zinc, magnesium, and potassium optimize skin health.
This versatile marmalade can be applied to any area of your face, body, or hair for instant relief and hydration.