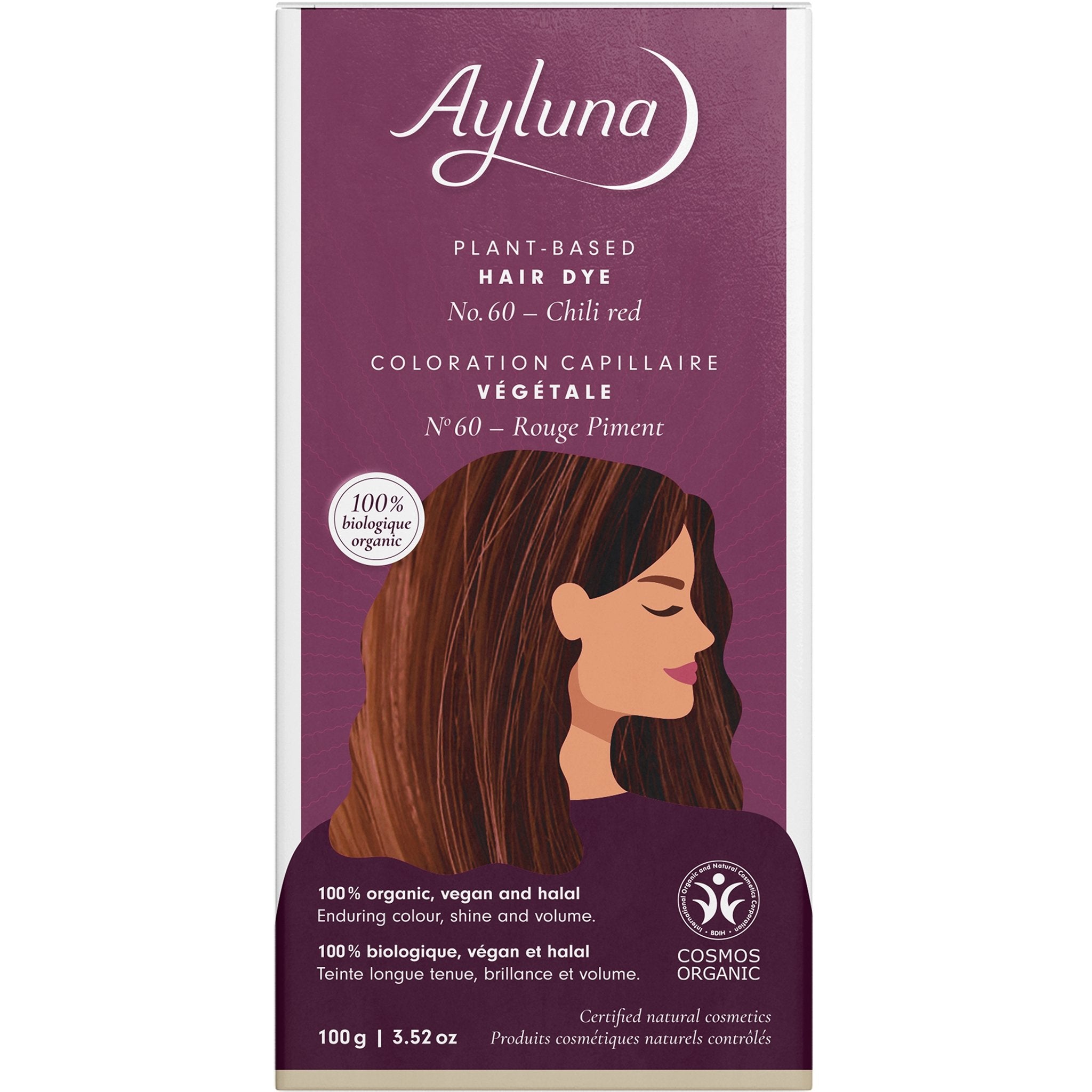 Natural Product

Not tested on animals

Vegan Product

Vegetarian Product
Plant-based Hair Dye - Chilli Red
100g
---
Particularly suitable for light blonde to brown hair.
Ayluna plant-based hair dye surrounds every single hair by a shining glaze of selected organic plant extracts. In combination with the natural hair colour expressive, lively shades, shine and volume are created. Gently and enduringly. Unlike chemical hair dyes Ayluna plant-based hair dye has no impact on the natural hair structure. Free from ammonia, peroxides, resorcinol, PEGs, scents and preservatives. Not brightening. 100 % herbal.
Plant-based hair dye No. 60, Chilli Red

This package contains:
Plant-based hair dye powder 100 g (sufficient for an application on shoulder length hair)
1 pair of gloves
1 covering cap
1 detailed instructions
Dye a test strand before first use!