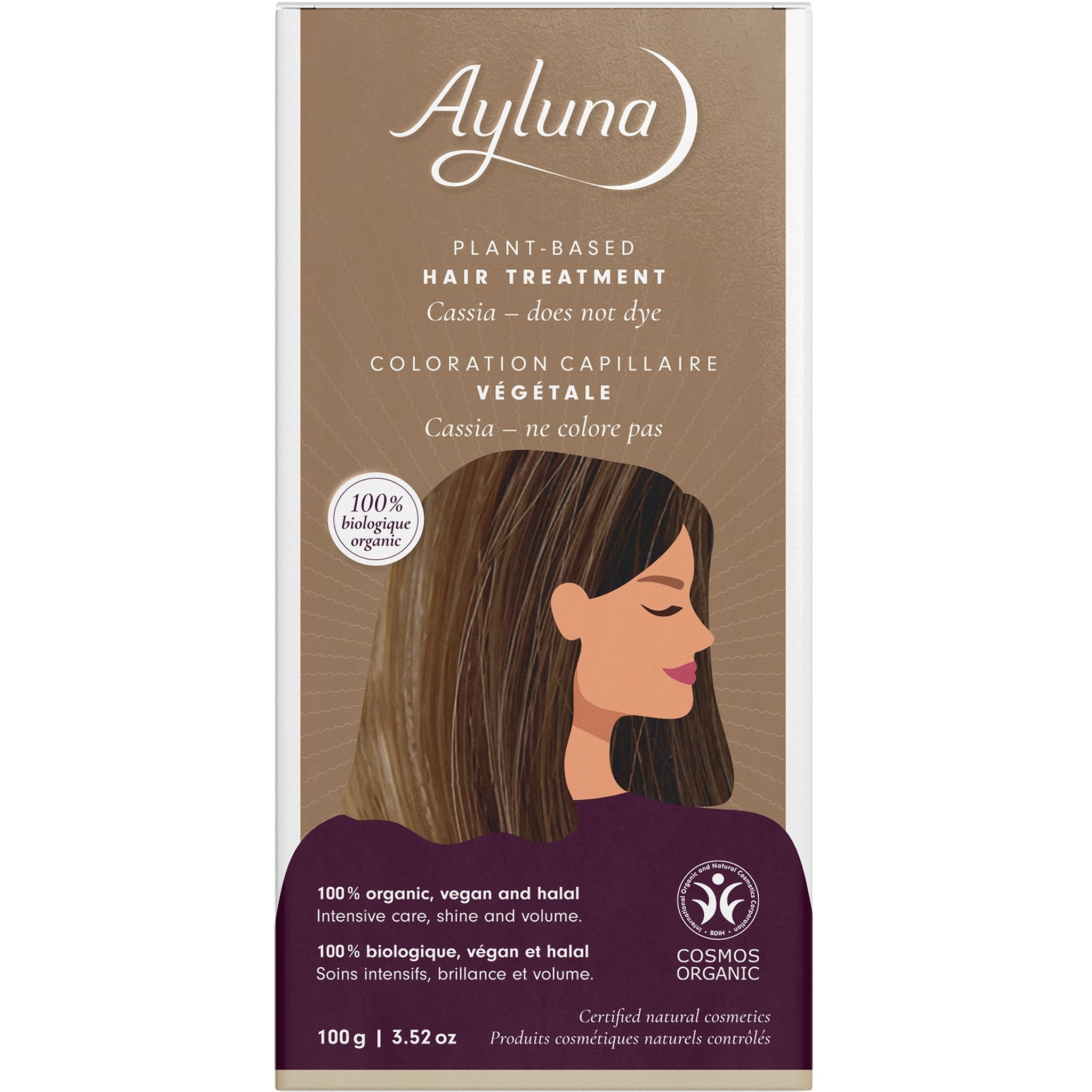 Natural Product

Not tested on animals

Vegan Product

Vegetarian Product
Plant-based Hair Treatment - Cassia
100g
---
Care, shine and protection for hair.
Ayluna plant-based hair treatment provides intensive hair care and surrounds every single hair by a protective glaze of organic plant extracts. It makes fine, long or damaged hair shiny and adds volume to it. Cassia, which is also called neutral Henna, is a traditional natural hair care product. The plant-based hair treatment does not dye but might leave a slight tint on blonde or grey hair. Free from colouring agents, scents and preservatives. 100 % herbal.
Plant-based hair treatment No. 10, Cassia
This package contains:
Plant-based hair treatment powder 100 g (sufficient for an application on shoulder length hair)
1 pair of gloves
1 covering cap
1 detailed instructions
Dye a test strand before first use!