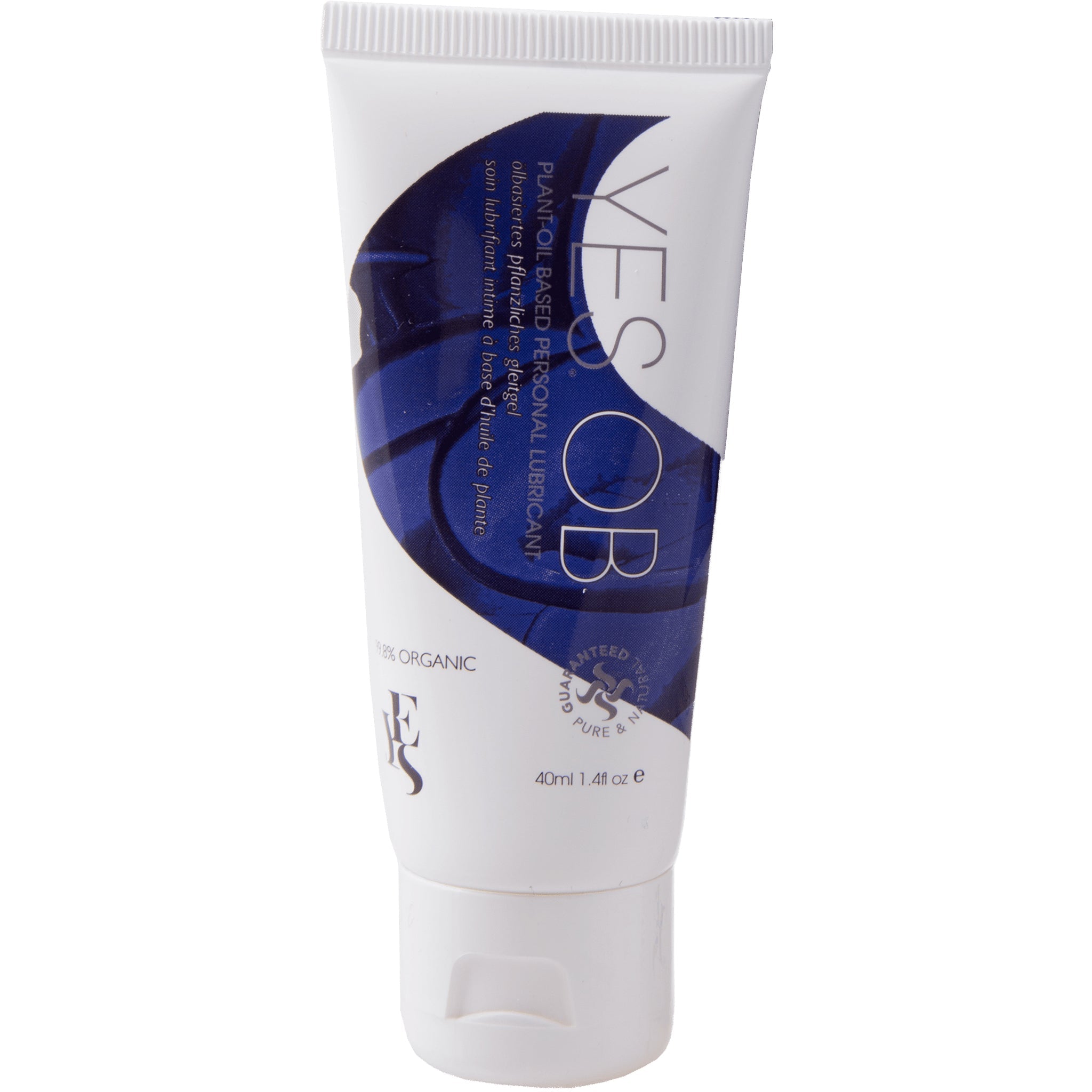 Certified Organic

Natural Product

Not tested on animals

Vegetarian Product
Plant Oil-Based Organic Lube
---
Experience a breakthrough in lubricant technology with YES – its outstanding performance enhances yours. NOT condom compatible

YES Oil Based plant-oil based natural lubricant allows you to:
Enjoy prolonging your love-making with ease and sensuousness
Discover the release from anxiety about synthetic ingredients
Appreciate its skin-nourishing and moisturising effects
Celebrate the absence of anything that might interfere with your intimate health or pleasure
Relax in the certainty that you are cherishing your body and that of your partner
Thoroughly researched, responsibly formulated with original, effective and certified organic ingredients, elegantly packaged and sensitively dispensed, YES has the power to change your world from the inside.
YES natural lubricants offer you the discretion of products which, unlike most other lubricants, draw no attention to themselves through disturbing smell, taste or colour.  We believe that natural lubricants should facilitate your pleasure, without masking your skin and senses.
YES Oil Based key features:
Natural plant-oil based alternative to silicone lubricants
Perfect for prolonged love-making
Dual purpose intimate lubricant and massage oil
Safe for use with silicone toys
Hypoallergenic: formulated to minimise the risk of allergies
Richly nourishing, providing soothing relief
Formulated for maximum lubricity and long-lasting glide
Imparts lavish and lasting lubrication
Rich velvety texture
Ideal for water play
Gynecologist recommended
Beneficial for skin, so no need to wash off
Chemical and preservative free
YES OB is NOT condom compatible