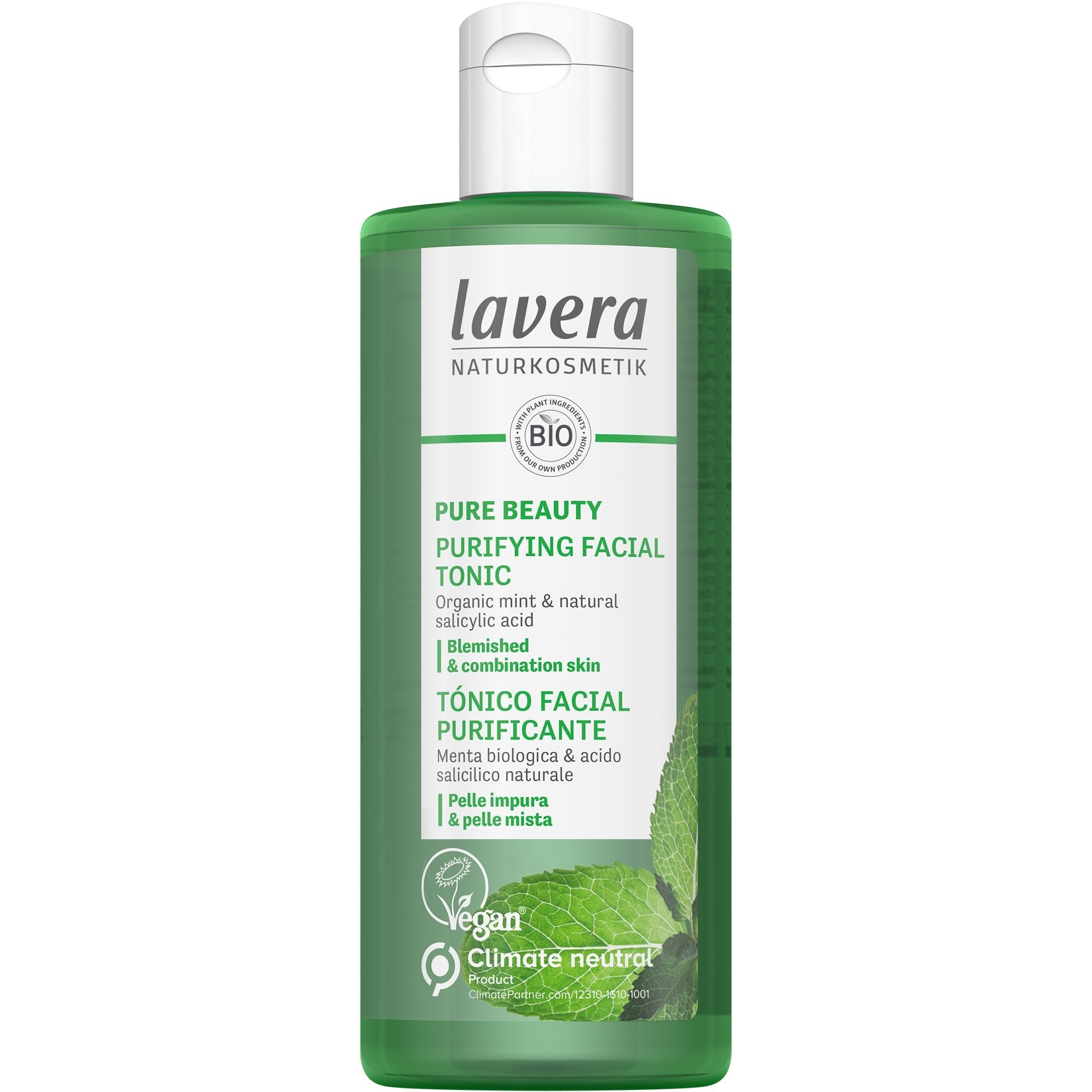 Certified Organic

Natural Product

Not tested on animals

Vegan Product

Vegetarian Product
Pure Beauty | Purifying Facial Toner
125ml
---
For a fresh, pure and radiant complexion: The Lavera Purifying Facial Toner with micellar technology is an essential stage in your cleansing routine, refining and purifying pores whilst effectively preparing skin for your usual moisturiser. Made with precious organic extracts it leaves skin beautifully clean and fresh.
100% natural ingredients from organic cultivation.
Micellar technology - Micellars are tiny molecules consisting of a lipophilic and a hydrophilic part, gently removing dirt from the skin. They surround dirt particles and make-up remnants, attracting them like a magnet. And: They are extremely hypoallergenic. Unlike water and soap, which frees the skin of dirt only on the surface and even attacks the skin's protective acid layer, you can gently remove surface blemishes.
For combination and blemished skin.
NATRUE Certified - True friends of Natural and Organic Cosmetics