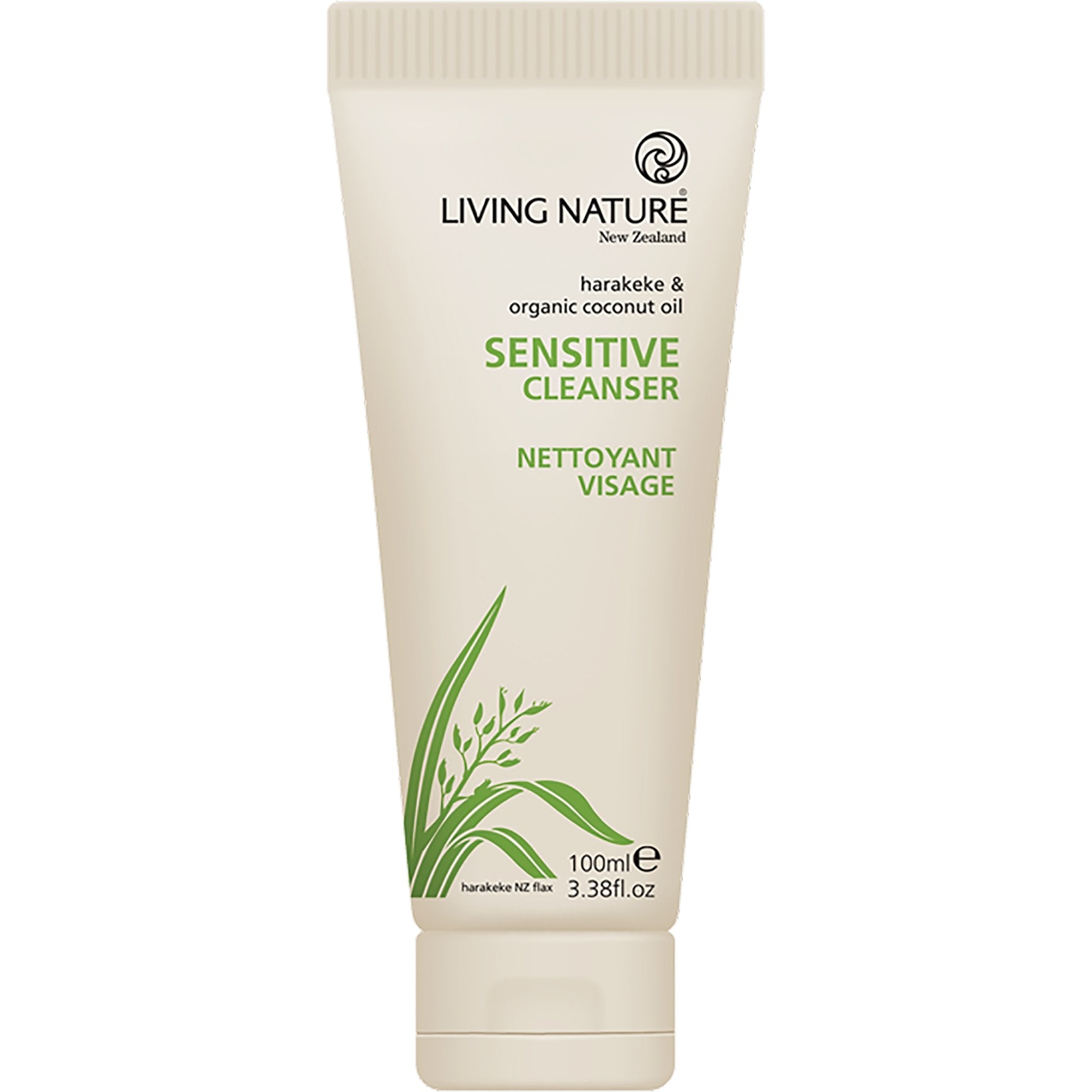 Certified Organic

Halal Product

Natural Product

Not tested on animals

Vegetarian Product
Sensitive | Cleanser
100ml
---
Living Nature's certified natural sensitive skincare range is clinically proven to be non-irritating; the soap-free and fragrance free simplicity of pH-balanced ingredients creates a beautifully mild, non-stripping cleanser. Organic virgin coconut oil and Harakeke flax extract provide moisturising and antibacterial benefits and gently remove makeup and skin debris without irritation, even on very dry or sensitive skin.
Suitable for skin prone to sensitivity, including
eczema, rosacea and psoriasis.