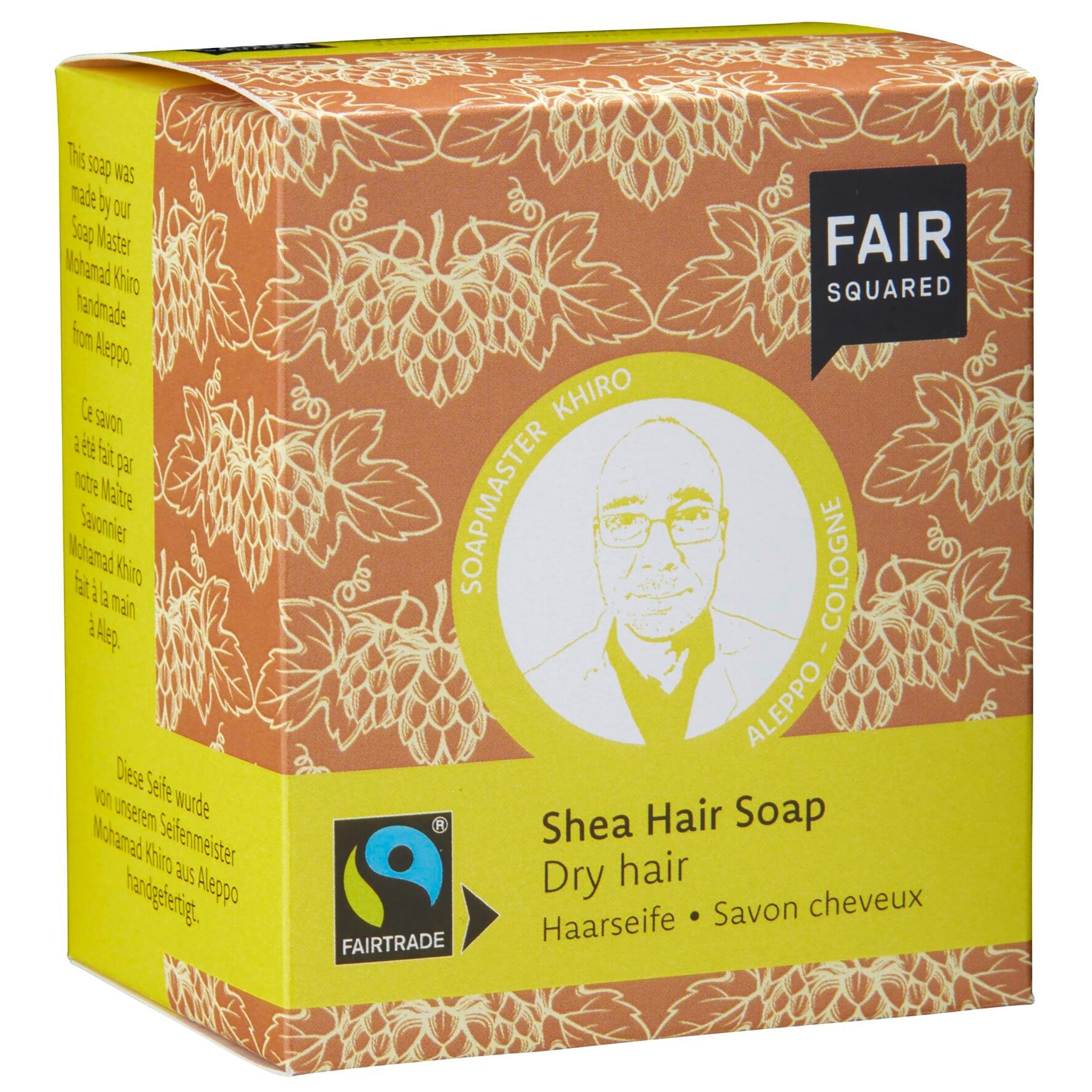 Halal Product

Natural Product

Not tested on animals

Vegan Product

Vegetarian Product
ZERO WASTE | Shea Hair Soap with Cotton Soap Bag - For Dry Hair
2 x 80g
---
The Hair Soap Shea perfectly suits the needs of dry hair and sensitive scalps. Within the process of its formula creation, shea butter and babassu oil were chosen, since both oils are said to have a soft cleansing effect.
Superfatting level: 3.5%
Not saponified share of beer: 24.3 %
Fairtrade share: 41.36 %
Tips for usage
In regions of very hard water, Fair Squared recommend to apply a so-called "sour rinse" after washing. Easily made, it consists of 1-2 tablespoons of apple vinegar or lemon juice with a litre of water.