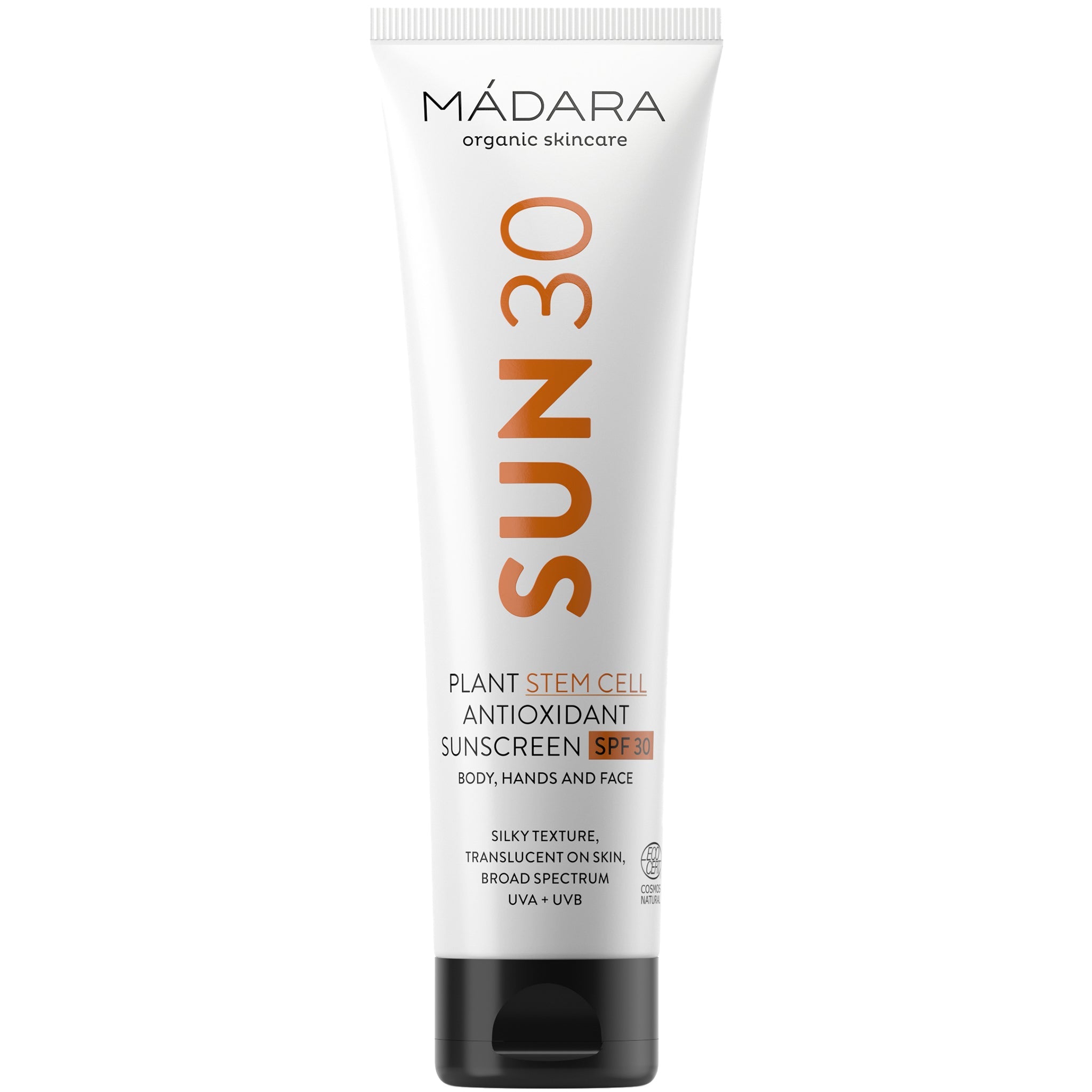 Certified Organic

Natural Product

Not tested on animals

Vegetarian Product
SUN30 Plant Stem Cell Antioxidant Sunscreen SPF 30
---
This certified natural high performance sunscreen won't let you down on the beach. The patent-pending stem cells from Northern Dragonhead deliver a hyper dose of potent antioxidants to fight the No. 1 enemy of youthful skin – free radicals.
Raspberry seed oil and vitamin E team up for SPF-boosting and restoring power, while the silky glide-on texture, translucent finish, and zesty fragrance make skin protection an enjoyable experience. Don't let the dark side of the sun take over!
Ensures broad spectrum UVA/UVB protection and prevents ageing. Perfect for the beach and all kinds of outdoor activities.
Apply liberally before sun exposure. Re-apply after swimming/washing and towel drying. PRO TIP for urban dwellers: use daily on sun exposed body areas (shoulders, legs, hands) before hitting the streets.