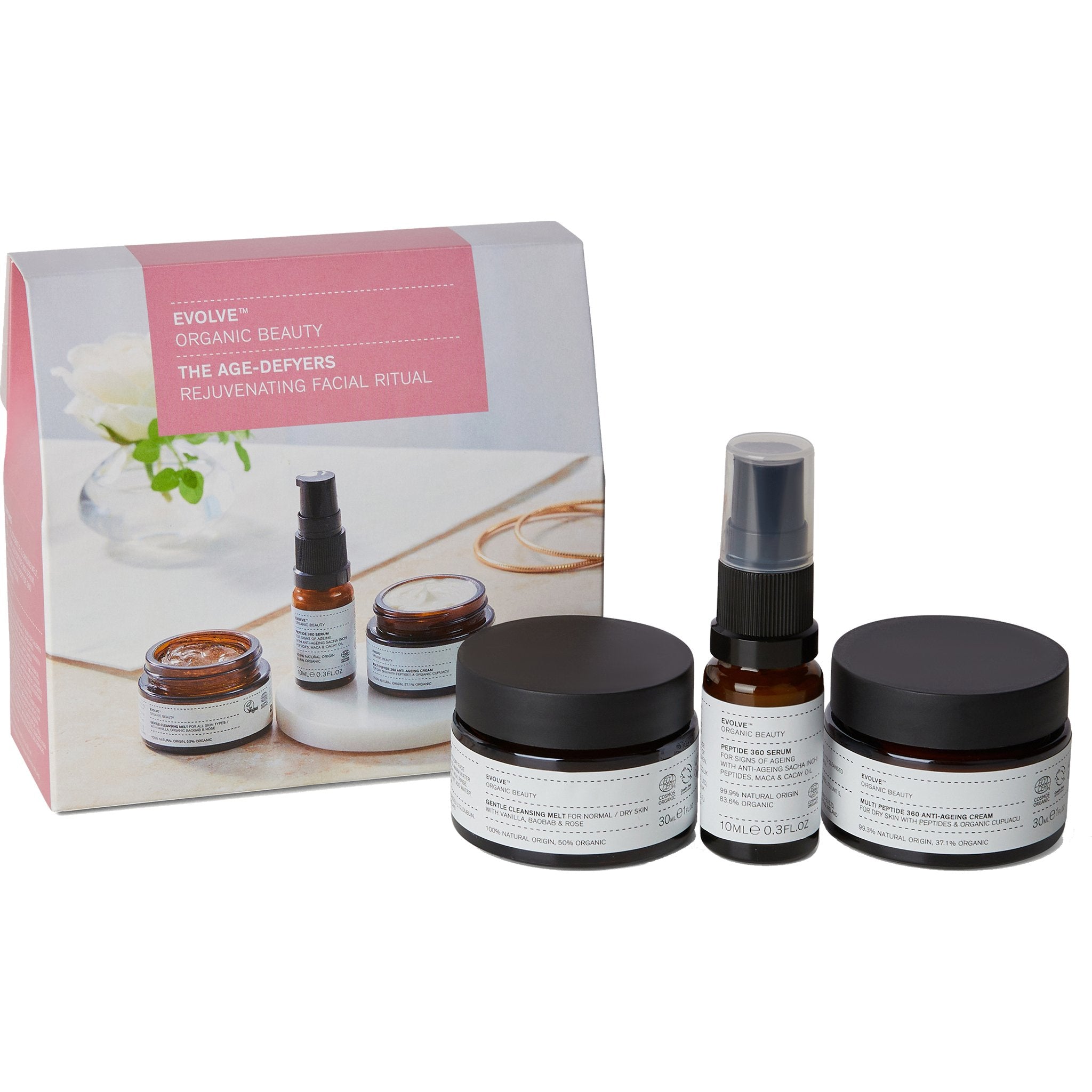 Certified Organic

Natural Product

Not tested on animals
The Age-Defyers Discovery Set - Worth £52
Gift Set
---
Experience the prowess of an age-defying skincare trio that diligently maintains your skin's cleanliness, nourishment, and rejuvenation on a daily basis.

Gentle Cleansing Melt 30ml
Benefit from the soothing and hydrating attributes of the Gentle Cleansing Melt, ensuring effective cleansing while maintaining your skin's comfort.

Peptide 360 Serum 10ml
Indulge in the Peptide 360 Serum, a potent formula that bestows comprehensive protection to your skin, facilitating a more youthful and vibrant appearance.
Multi Peptide 360 Anti-Ageing Cream 30ml
The Multi Peptide 360 Anti-Ageing Cream is at your service, dedicated to visibly enhancing firmness and smoothing out the appearance of wrinkles, revealing a rejuvenated complexion.

Plus, 2 x Sachet Samples