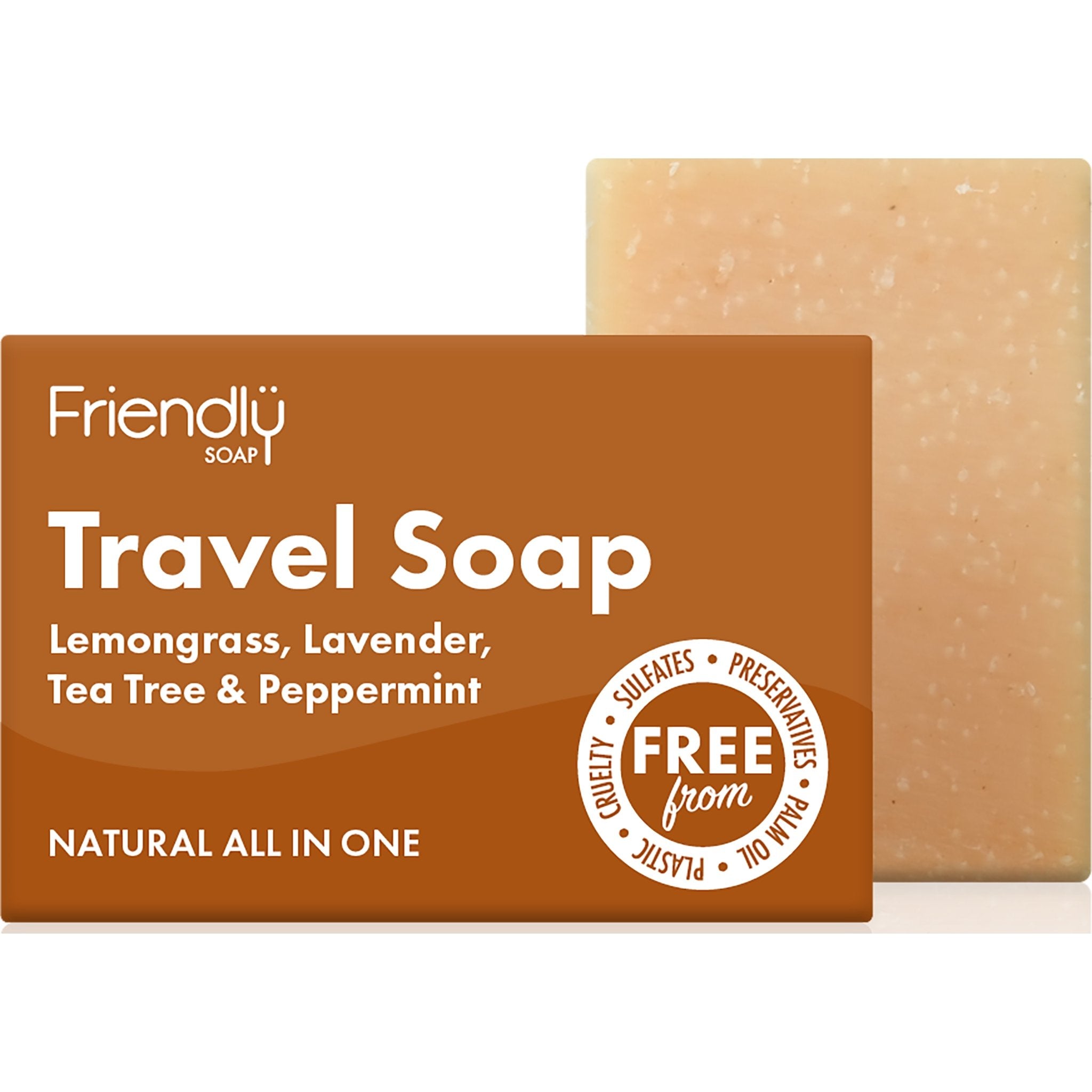 Natural Product

Not tested on animals

Vegan Product

Vegetarian Product
Travel Bar | Lemongrass, Lavender, Tea Tree & Peppermint
95g
---
Fully bio-degradable, this tiny travel companion washes you, your hair or even your clothes, as well as keeping you healthy. It's the most versatile thing you'll forget to pack.
Perfect for trips and travels, this space-saving soap does almost everything except book your insurance for you. Its cleansing and deodorising properties make it a luxurious little soap, shampoo or body wash.  It's also naturally antiseptic and anti-fungal, as well as helping to harmlessly repel insects. Meanwhile, if bush craft or backpacking is your thing, you can even use it for hand-washing clothes.  All in all, no more choosing between lugging around a load of plastic bottles or smelling like a bin.
Each Travel bar is handmade with Coconut Oil, Castor Oil, Olive Oil, Lavender, Lemongrass, Peppermint and Tea Tree essential oil blend.
You won't find even the smallest smidgen of palm oil, preservatives or sulphates in any of Friendly Soap soaps. The plastic-free boxes are recycled and recyclable, and they are registered with The Vegan Society and Cruelty-Free International.  They have earned a 'Best' rating with Ethical Consumer, so you can enjoy a spotlessly clean conscience.
95g pH8-9