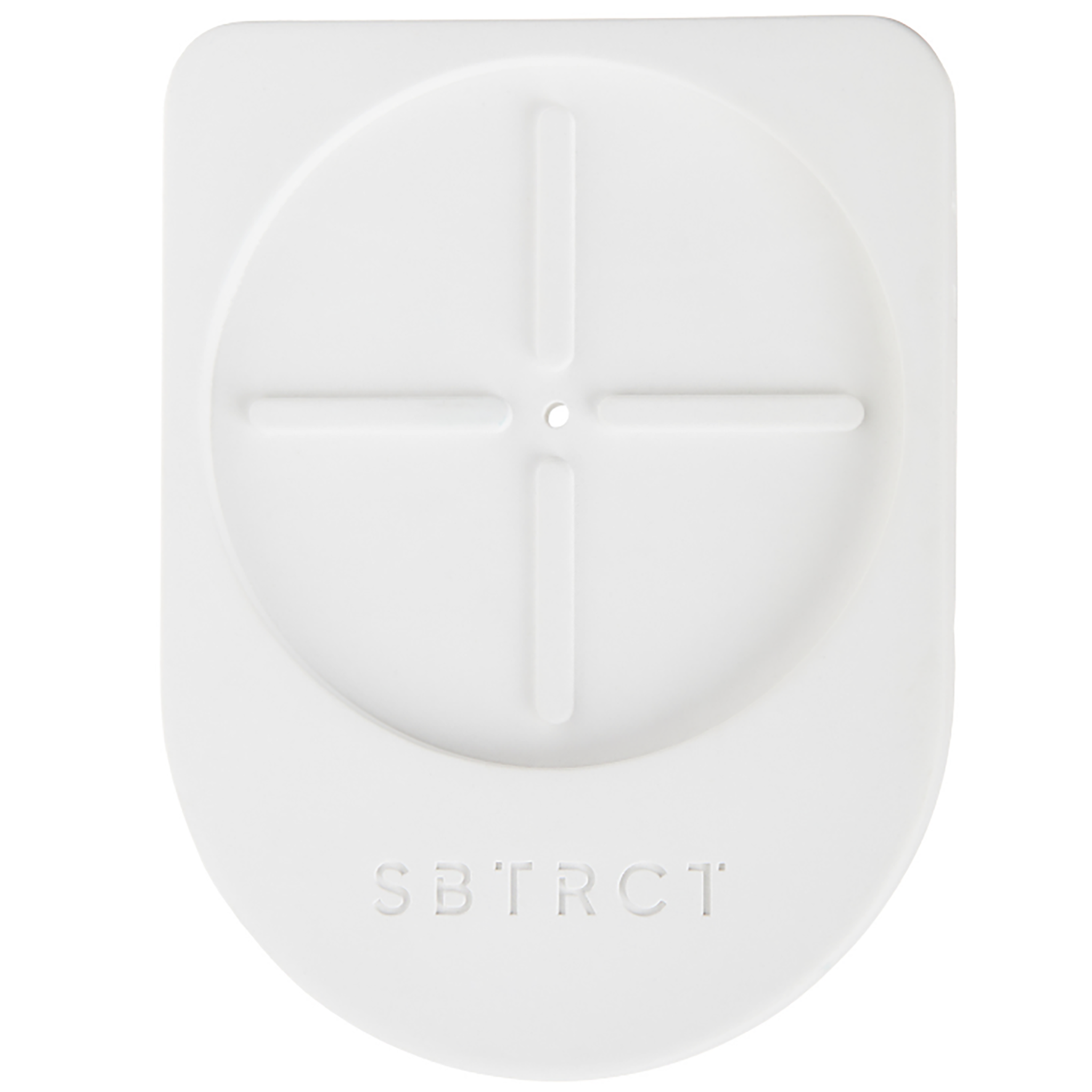 Natural Product

Not tested on animals

Vegan Product

Vegetarian Product
White Diatomite Dish for Gentle Foaming Cleanser
1 x Storage Dish
---
White Diatomite Dish for Gentle Foaming Cleanser
Ideal for keeping your soap bars in perfect condition between uses.
This dish has been created as the perfect home for your SBTRCT Gentle Foaming Cleanser. Made from a blend of diatomite, a form of fossilised algae, and plaster, the dish is porous, absorbing any excess water, with mould resistant and anti-bacterial properties.
NB: Diatomite is a natural substance. Colour may vary slightly from photograph.